"But you have received the Spirit of adoption as sons, by whom we cry, 'Abba! Father!' The Spirit himself bears witness with our spirit that we are children of God."
Romans 8:15–16
When I was a child, I didn't see my father express a lot of emotion unless he was angry. He would praise me on the soccer field or if I got good grades, but he didn't always tell me he loved me or shower me with affection. I still remember the day my dad drove me to college for my freshman year. I was filled with excitement and nervousness as I anticipated moving away from home.
As we were driving, I looked over at my dad and saw tears streaming down his face. I was stunned because I had only seen my dad cry maybe once or twice in my eighteen years of life. Although he was very supportive of my attending college, he was overcome with emotion that day at the thought that I was moving away. I realized at that moment the depth of my dad's love for me. His tears expressed far more than words ever could and gave me a deeper love and gratitude for my daddy.
Whether or not we have a good relationship with our earthly father, we are invited to connect with God as the Father of mercy.
God shows Himself to be a compassionate Father over and over again. He doesn't always give us what we want or wish for, but He offers us His very presence, which is a gift of mercy.
Ephesians 2:4-5 says, "But God, being rich in mercy, because of the great love with which he loved us, even when we were dead in our trespasses, made us alive together with Christ—by grace, you have been saved…"

Dear Lord, I am grateful for Your grace, patience, steadfast love, and faithfulness. No matter what my relationship looks like with my earthly father, thank You for being a perfect example to me of a father's love. Help me to be like You and to show compassion and mercy to others around me. Amen.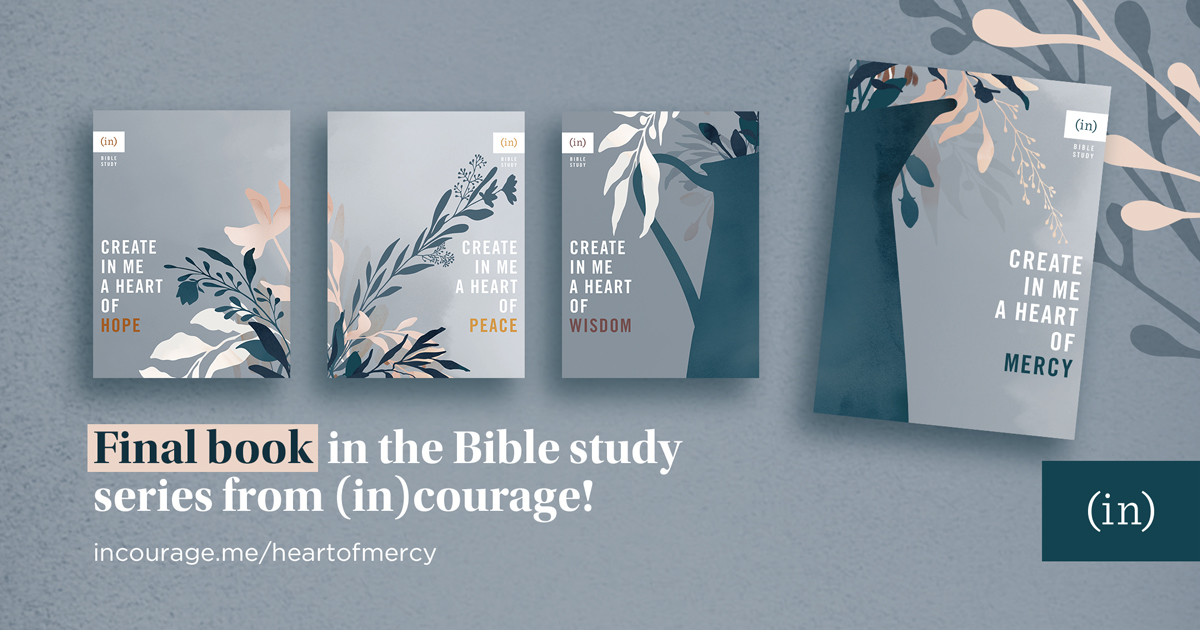 Create in Me a Heart of Mercy is now available, and we are SO excited to be kicking off our Summer Online Bible Study! We can't wait to spend six weeks going through the Create in Me a Heart of Mercy Bible study, written by Dorina Lazo Gilmore-Young and featuring stories from several of our (in)courage contributors. Here's what you need to know:
Join the Heart of Mercy Online Bible Study!
1. You'll need a copy of the Create in Me a Heart of Mercy Bible study to fully participate in the study. We will provide the reading guidelines, discussion questions, and teaching videos along the way!
2. Officially sign up for the study (it's free to join!). Click here and register. When you do, we'll send you the first week from Create in Me a Heart of Mercy AND a printable page of Scripture Memory Bookmarks for FREE!
3. The study runs from June 19th to July 24th.  Every Monday you can start that week's lessons and tune in for "Moments of Mercy with Dorina" — an inspiring teaching video that will encourage you along the way! On Mondays, we'll send you an email with the memory verse, a link to the video on YouTube, lock screens, reflection questions, and more. You're invited to join the conversations on our social posts each Monday and Thursday as well.
This really couldn't be easier!
Invite a few friends to join you! Send them to this page so they can sign up! If you're looking to connect with other women in real life, this is a great way to do so. Just work through each week of the Bible study, gather (in person or online) to watch that week's video, enjoy your own discussion, and close in prayer. We even have a Leaders Guide ready for you!
That's it! Super fun and low-stress, right? That's how we like to do things in the sweet summertime.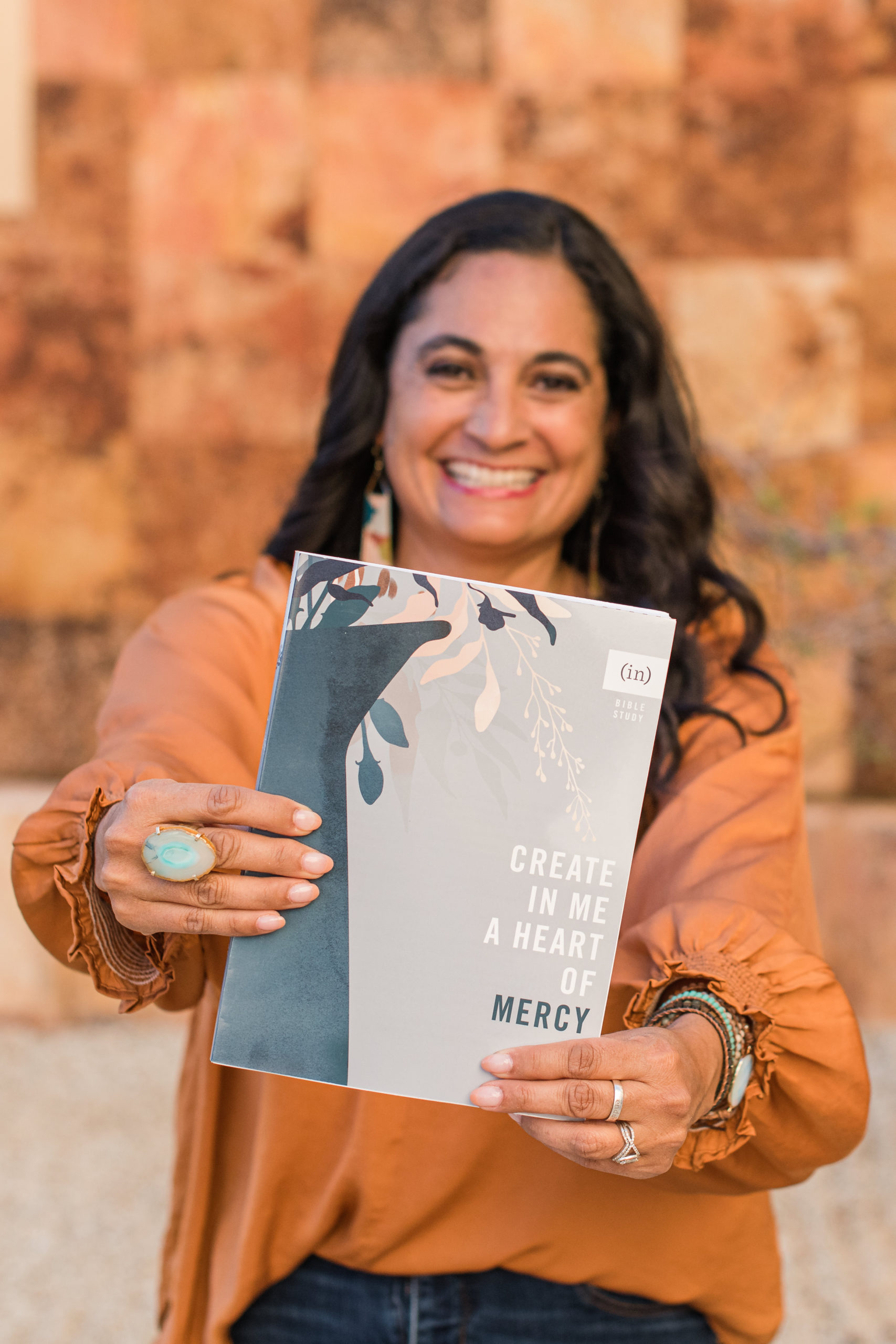 Don't have your copy of the study yet or want to give a copy to a friend? Cue a GIVEAWAY*! 
Tell us in the comments if you've got your book already or to whom you'd like to gift a copy, and we'll pick FIVE of you to WIN a free copy of the Bible study! Then mark your calendars for June 19th when we kick off the Create in Me a Heart of Mercy Online Bible Study!
Listen to today's article at the player below, or wherever you stream podcasts!
*The giveaway is open to U.S. addresses only and closes on June 7th at 11:59 pm central.
Leave a Comment