Want to do a Bible study this fall, but aren't sure where to start? Looking to walk through Scripture with a fantastic group of women? Need someone else to handle the planning and coordinating that comes with organizing a Bible study?
Above all that, are you searching for soul-deep, unshakeable peace that only comes from Jesus? We've got you, friend!
Join us for our LIVE Create in Me a Heart of Peace Online Bible study, led by Becky Keife! Yep, it's time for our fall study already, and this time we're searching for peace with an easy-to-join, deeply impactful study. We can't wait! We will spend six weeks going through the Create in Me a Heart of Peace Bible study, written by Becky Keife and featuring stories from several of our (in)courage contributors.
The world offers plenty of formulas for peace, from self-care to incessant striving. Our culture preaches that contentment comes from having more and doing more, and that peace is found in numbing over and vegging out. But what if true satisfaction isn't found in something you can purchase or accomplish or in a way to escape? What if true peace is found in growing into the qualities of Jesus?
We think peace is a posture. The way we train our minds and spend our lives matters. Our attitude can be either a barrier to or a conduit of God's peace. Through our study, we'll explore several essential characteristics of people who experience the life-changing peace God offers. Characteristics like humility, stillness, trust, and contentment.
We all want peace. We crave an inner calm-meets-strength that doesn't rattle with volatile circumstances or disappear with busyness. Right? So let's look for it — together.

Join the Heart of Peace Online Bible Study!
Here's what you need to know:
1. Get a copy of Create in Me a Heart of Peace to fully participate in the study. We will provide the reading guidelines, discussion questions, and live conversations along the way!
2. Officially sign up for the study (it's free to join!). Click here and register. When you do, we'll send you the first week from Create in Me a Heart of Peace!
3.  The study meets Tuesdays from October 4th to November 8th. Zoom (in) with Becky Keife for LIVE teaching and discussion: one hour every Tuesday at 9am PT / 11am CT / 12pm ET. If you can't join the study on Zoom at that time, no worries! You can watch the replay in our private Facebook group and join the discussion there anytime! We'll also use this Facebook group to pray and encourage one another with our weekly memory verse. To make it extra easy, every Monday we'll send you an email reminder with the Zoom link.
Don't miss this chance to engage deeply with God's Word and other (in)courage sisters! This is our first Zoom (in) Bible Study and we want YOU to be there! We'll be discussing Week 1 of the Bible study at our first session on October 4th, so get your book now and start reading!
ALSO . . . would you be interested in facilitating a small discussion group as part of our Online Bible Study? If so, fill out this volunteer form and we'll be in touch! 
Don't forget to invite a few friends to join you! Send them to this page so they can sign up too!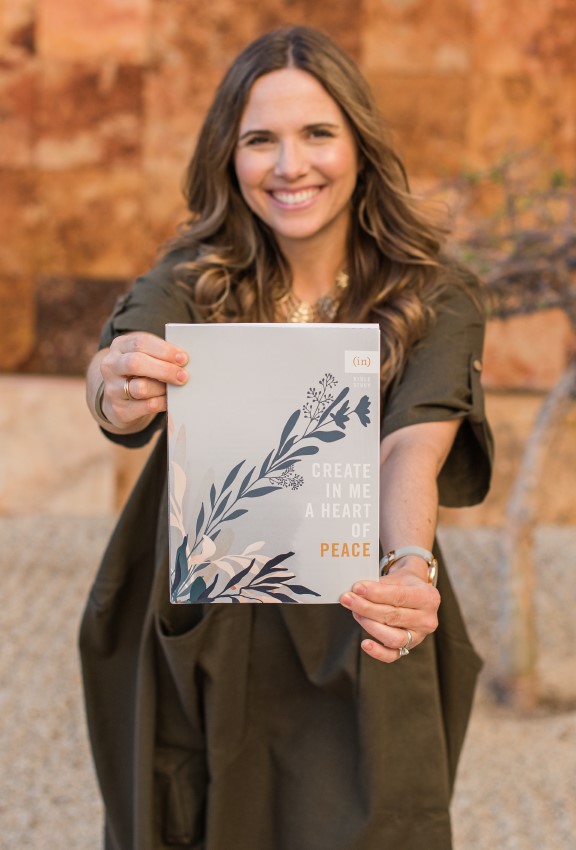 Don't have your copy of the study yet or want to give a copy to a friend? Cue a GIVEAWAY!
Tell us in the comments if you've got your book already or to whom you'd like to gift a copy, and we'll pick FIVE of you to WIN a free Bible study! The giveaway is open to US addresses only and closes on September 21st at 11:59 pm CT.
Then, mark your calendars for October 4th when we kick off the Create in Me a Heart of Peace Online Bible Study! We hope you'll join us. Sign up here!
We can't wait to get started!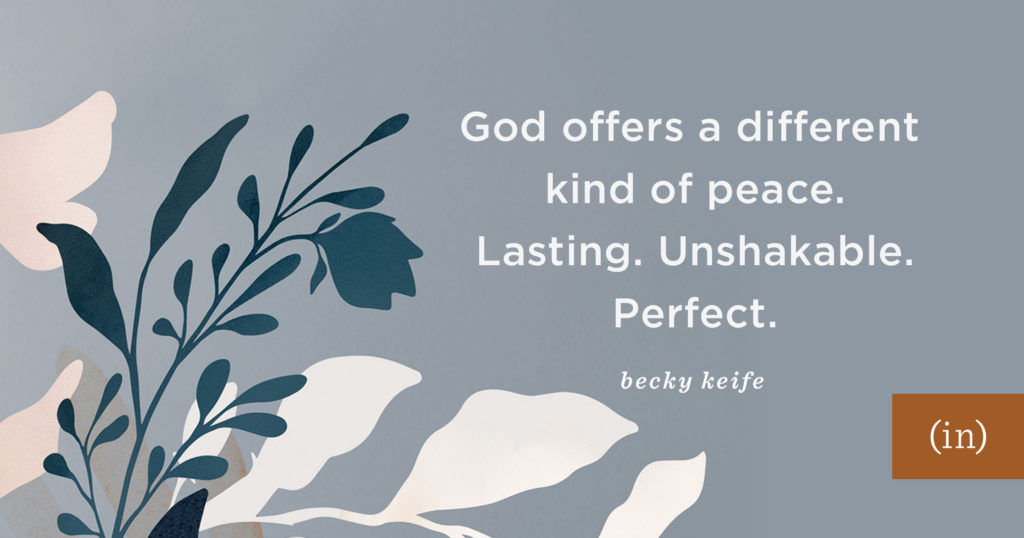 Listen to today's article below or wherever you stream podcasts!
Leave a Comment