I have four kids! It's an exclamation point to me whenever I say or type it out because my youngest is still so new, only eighteen months old. Sometimes it still catches me off guard that these four little people are mine, that I get to raise these four siblings.
My husband and I didn't know if we'd be able to have kids at all. It took three years of testing and trying and poking and prodding, ending in a traumatic miscarriage before we had our Sam. After him, I had another painful loss, followed by a long wait before I had Josie. Next, our Clara was a straight up surprise gift, born just fifteen months after her sister. We waited for five years then, letting my body take a breather after it had been stretched and torn and ripped and leaky through five pregnancies. And after five years, my "just one more" prayers became Theo, our family's exclamation point.
Siblings.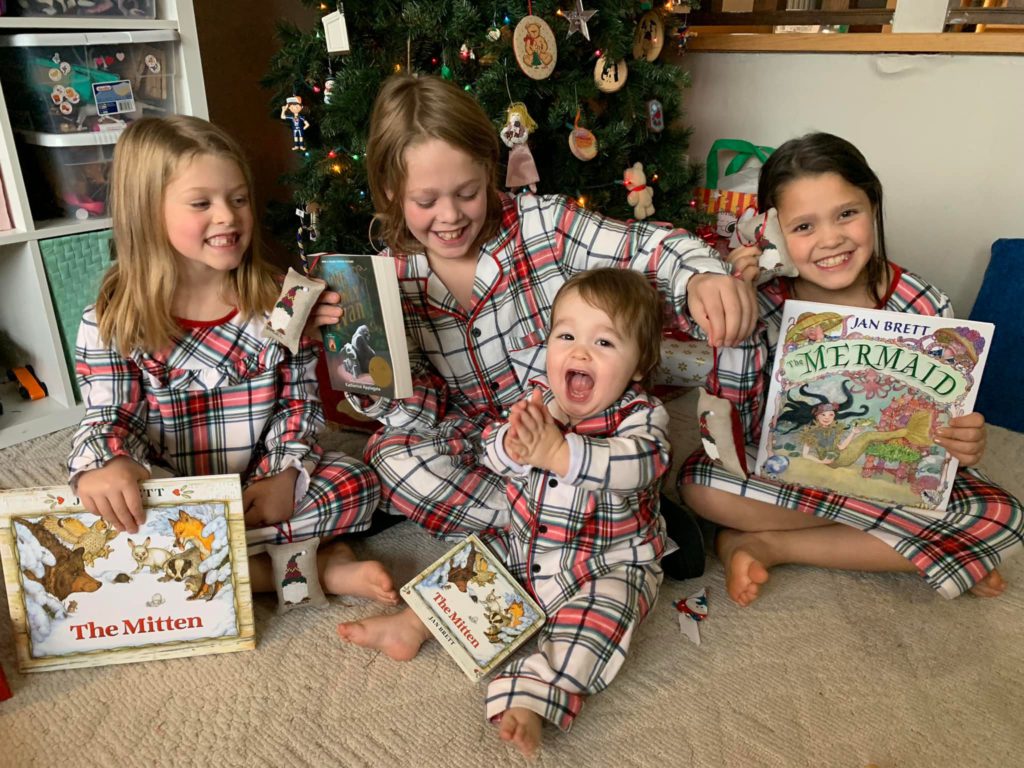 They're so cute and funny and smart, and also sassy and screamy and really good at throwing a fit. We love being together, and we also love being apart so we can come back together. I love them and want to squish their faces, and I also want one whole day alone by myself.
Sometimes I get so mad that I laugh. Almost every night I'm exhausted, but I stay up too late on purpose because it's the only time the house is quiet and my brain can complete a sentence. I dream of the future yet also can't really see beyond bedtime.
Mothering is all a great push and pull. It's a series of both/ands, of give and take, of holding close and letting go.
I read once that a goldfish will grow to fit the space it inhabits. If it's a giant pond, the goldfish will swell massive. If it's a little bedroom bowl, the goldfish will stay small.
And so it is with a mothering heart — growing to accommodate more, cracking and shrinking through pain and longing, spanning seasons and decades and long days and short years.
As Mother's Day approaches, we know that it is a complex day full of many emotions and experiences. Know that at (in)courage, we are praying for each of you in this season as you remember, celebrate, grieve, or enjoy motherhood and what it means to you. Every single woman who loves, encourages, and nurtures those who become part of the next generation is doing an amazing work and is to be celebrated.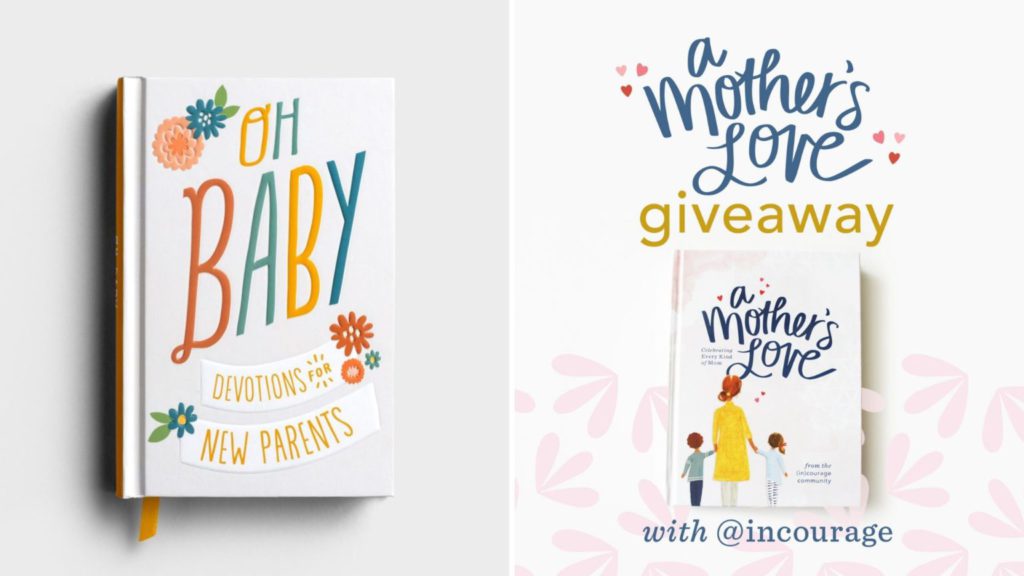 I'm grateful that here at (in)courage and DaySpring, we have some beautiful gifts and resources for and about moms of all kinds. Two of my favorites are the following:
A Mother's Love: Celebrating Every Kind of Mom is full of reflections on God's heart. Featuring unique and diverse stories from the (in)courage community, A Mother's Love offers heartfelt encouragement to all kinds of moms, whether they're a mother in a traditional sense, a spiritual mother, or a mother-like figure who breaks the mold. This book is sure to help any woman share a meaningful gift with someone who has been impactful in her life, a new mom learning the ropes, or a close loved one facing the joys and challenges of any stage and type of motherhood. Compiled with all women in mind so we can celebrate those who made us, shaped us, helped us grow, and loved us well, it's a beautiful gift for the moms in your life.
Oh, Baby! Devotions for New Parents from DaySpring would also make a great gift for a new mom in your life! Each entry reminds her that God is close and is intimately interested in her feelings, worries, and fears surrounding parenthood. She can discover how she can find peace, joy, and grace on this new journey and how God walks with her through every high and every low.
Both of these are perfect gifts to celebrate the mothers, women, and parents in your life!
And to help you celebrate them, we're giving away FIVE gift bundles that include a copy of each book! Leave a comment on this post telling us about one such special parent in your life, and you'll be entered to win a copy of A Mother's Love and Oh, Baby!.
Giveaway is open to US addresses only and ends April 25, 2022 at 11:59pm CST.
Listen to today's article at the player below or wherever you stream podcasts!
Leave a Comment