We've been holding some BIG NEWS close to our hearts for a while now, and we're thrilled to finally share with you that we're welcoming three new writers to the (in)courage family! As you know, what makes (in)courage so special is that here you'll find a beautiful collection of voices from different backgrounds and life stages. It's like getting to have a cup of tea and hear stories from your favorite aunt, grandma, younger sister, or quirky neighbor. We don't all look the same, worship the same, or hold the same opinions, but the thing that connects us is Jesus! At (in)courage, we're all about helping each other know Jesus better and live like Him. To do this, it's our joy to continue to invite a rich diversity of perspectives and experiences to the (in)courage living room. We know that you will love getting to know and learning alongside our phenomenal new contributors.
Please join us in welcoming Barb Roose, Kayla Craig, and KJ Ramsey to (in)courage! They are so eager to meet you too!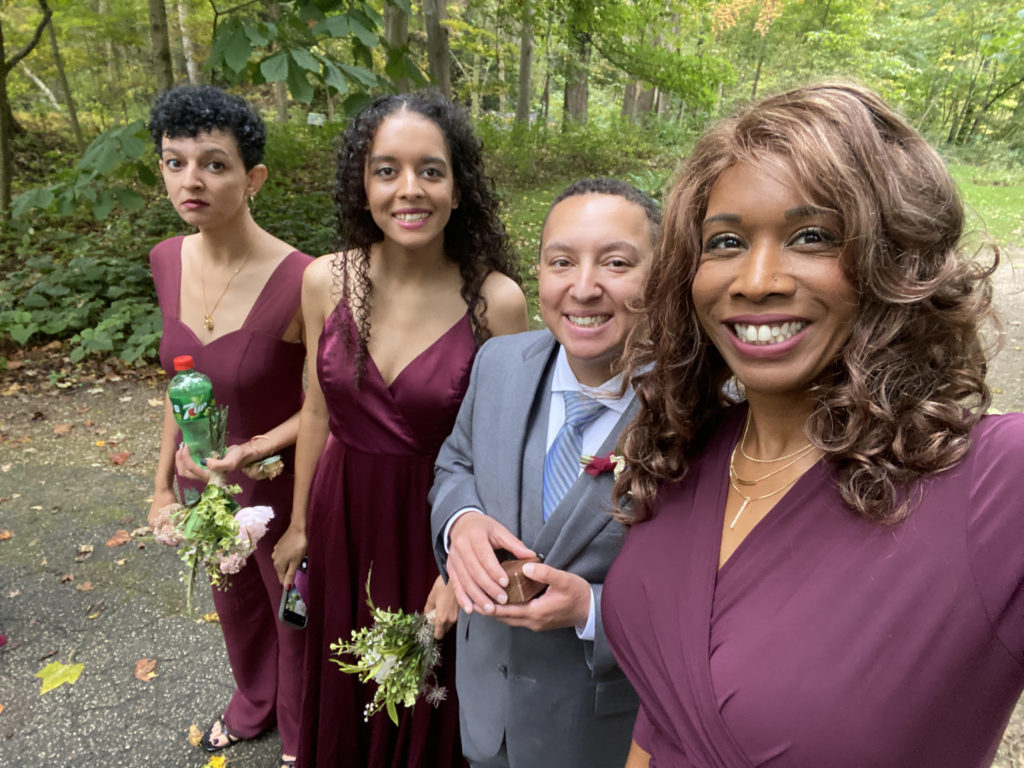 Hi everyone! I'm Barb, a lifelong Ohioan who thinks about moving south every winter. However, I change my mind every spring when the dogwoods bloom and I resume my daily walks around my historical Victorian neighborhood.
I'm the proud, empty-nest mom of three adult kids. I have one thirteen-year old dog who lives up the street with one of my kids, and I can tell you lots of funny online dating stories. Our family has changed a lot over the past few years. We've celebrated, we've mourned, and there's a lot that we're still trying to gracefully figure out.
During the week, I'm in my office sipping cups of hot tea while writing or connecting with women in some capacity as a speaker, author, and literary agent. For me, the sweetness and spiciness of chai tea energizes me when I'm on a writing deadline or crafting a keynote message. Yet, herbal teas, like Tazo's luscious Lemon Loaf, are my go-to when brainstorming book ideas with my clients or working with a conference planner about an upcoming speaking event. On many weekends throughout the year, I pack up my tea and teach at women's conferences and events around the country. My favorite part of those weekends is hanging out with the ladies afterwards and hearing their stories of God's power and redemption. It fills me up! By the way, if we see each other at a women's event, know that I'm a hugger. And if we end up going out to dinner, just know that I'm going to eat dessert first.
For years, (in)courage has been a life-giving community to me. Now, it's a joy for me to join this community so that I can serve you!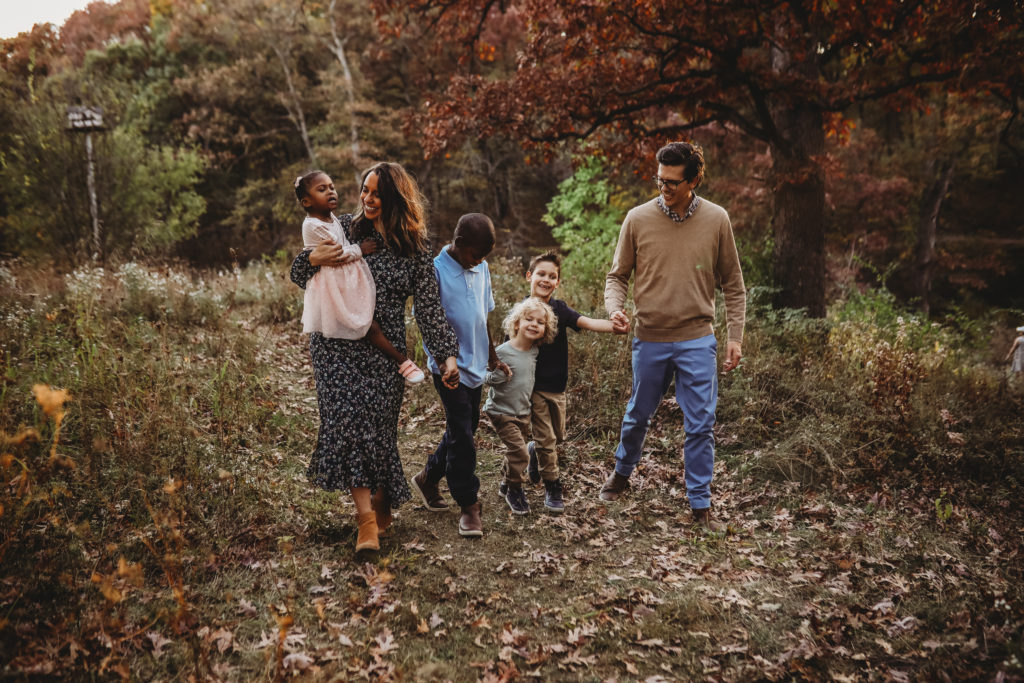 Hi, friends! I'm Kayla. It's an honor to be here! I'm grateful to join such a warm and welcoming space that holds stories with care. I hope my words help you feel a little less alone as we explore knowing a God who is in all things and is making all things new. I consider myself an extroverted contemplative (or is it a contemplative extrovert?), who gets a thrill from deep conversation and learning from others. My background is in journalism, and I hope to bring curiosity and compassion to how I show up not only as a writer, but as a neighbor, friend, and mother, too.
When my husband and I added four children in five years to our family through birth and adoption, I left my role as a journalist to keep up with our wild, wonderful crew and work from home as a writer. Though I've worked in newsrooms and spent time as a magazine editor and podcast producer, these days I'm juggling deadlines at home while navigating my sons' wayward LEGOs and learning to be an advocate for my disabled daughter. I often write about seeing God's image in our literal and global neighbor, and I'm passionate about catching glimmers of holy moments in unexpected places. I wrote To Light Their Way: A Collection of Prayers & Liturgies for Parents for you when you don't have the words to pray in this big world of ours that bears the weight of both our weariness and our wonder, too.
My husband and I recently moved back to our hometown, where we were drawn to raising our family in a racially, ethnically, and socio-economically diverse area — and I fell in love with a magical, big, old house that once was a convent! (If you're ever in Iowa, come visit  — we have room!) I love thrifting and love getting lost in estate sales, and you can usually catch me sipping the strongest black coffee I can find. We have two fluffy dogs (one big and one little) who are always getting into shenanigans, and I have been Jennifer Lopez's greatest fan since middle school. I have a tender heart, a loud laugh, and I always have room for old books on the shelf and new friends at the table. I'm so excited to get to know you!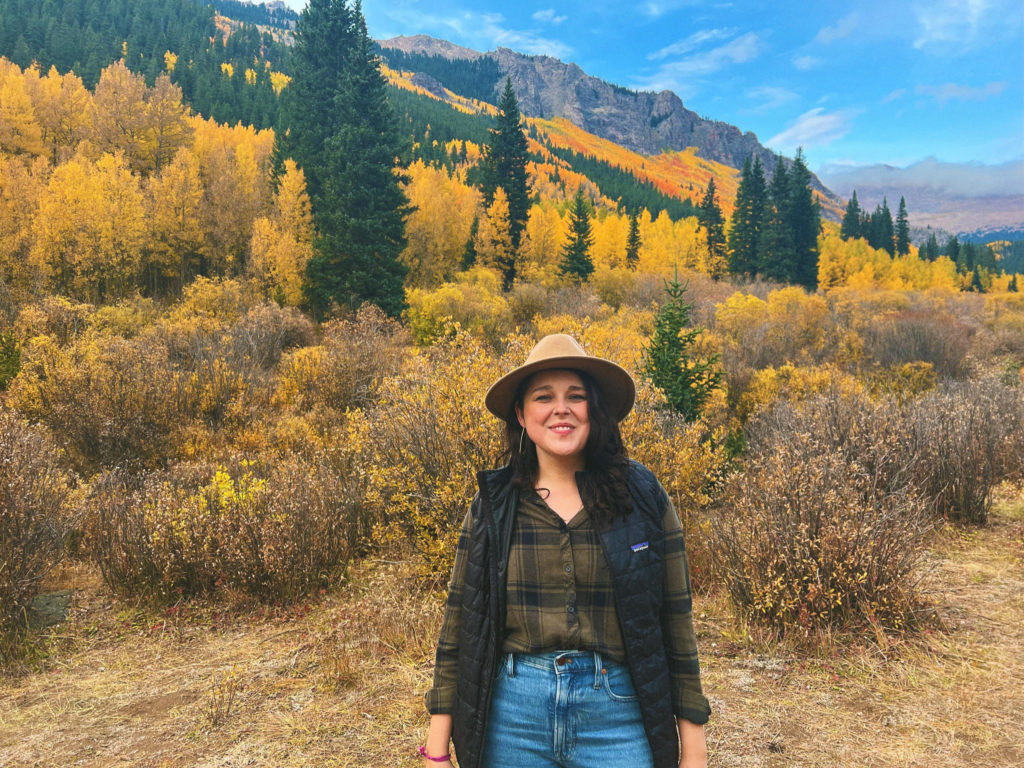 Hello from Colorado! I'm KJ, and I'm so grateful to get to share stories and words here with you in the (in)courage community. Most days you'll find me hunting for beauty wherever I can, whether it's flowers on my coffee table, a sunset at our neighborhood park, or golden aspens in the mountains. I've been married to my husband Ryan for nearly twelve years, and together we love offering space and solidarity to those who have been harmed in the church. Books and words have been my safe haven since I was tiny, but I spent a lot of my life hiding from the story I was living between the pages of other people's stories. I used to treat words like an escape hatch. Now I embrace words as a welcome mat.
I'm a trauma-informed therapist and an author with an uncanny ability to choose to write about things that I end up having to live out more fully than I thought imaginable. My second book comes out in June and is about practicing courage, and let's just say that most days recently I've thought, "Why in the world did I choose to write about this?!" Life's been demanding a lot of courage out of me lately, especially in coping with some debilitating medical challenges. (Of course, I also wrote a book about this called This Too Shall Last: Finding Grace When Suffering Lingers.)
I want nothing more than to welcome you home to your life — even in a story you wouldn't have authored this way. I pray my words here draw your eyes back to the goodness and beauty in the life you have, with a God who always dwells with you.
—
Barb, Kayla, and KJ, it is truly an honor and joy to welcome you to the (in)courage living room. We are so glad you're here!
Friends, make sure to come back every day this week because these remarkable women will be sharing their first articles with us. You will LOVE hearing more from their hearts! Leave a comment to welcome them today!
Listen to today's article via the player below or wherever you stream podcasts!
Leave a Comment