Welcome to Bible Study Mondays! We are thrilled to go through our newest Bible study, Courageous Kindness, right here with you. Each Monday for the next six weeks we will provide the reading assignment, a discussion video featuring three (in)courage writers, a quote of the week, reflection questions, and a prayer. All you need is your copy of Courageous Kindness and an open heart, and we'll take care of the rest!
Courageous Kindness will empower us to change the world — one simple, intentional act of kindness at a time.
Pick up your copy of Courageous Kindness, and let's start Week 1, which encourages you to start right where you are. God's kindness is waiting for you.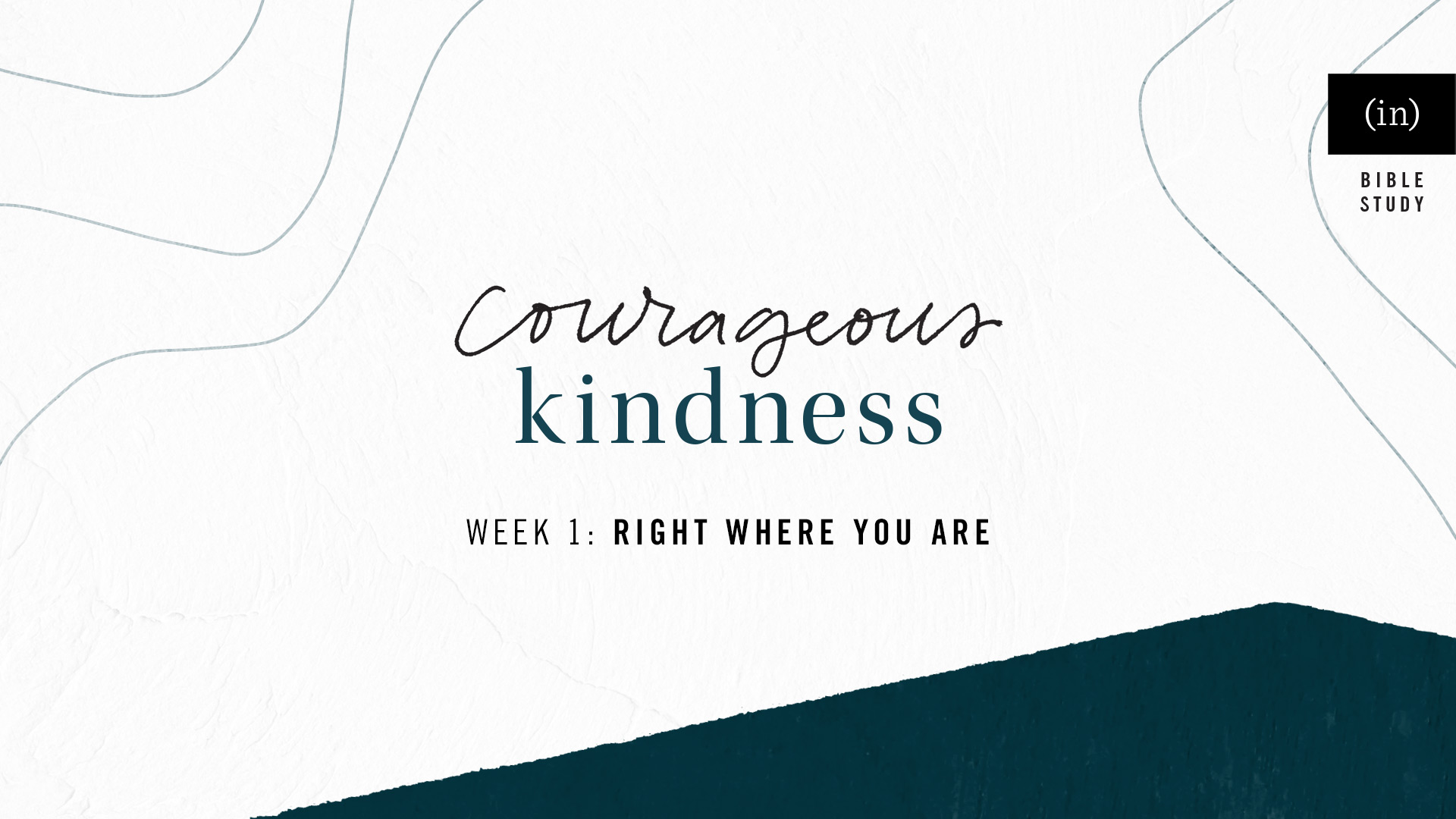 Reading Assignment
This week, we will read the Introduction and Week 1: Right Where You Are, on pages 11-48 in Courageous Kindness. Grab your copy and start reading!
Discussion Video
Three of our (in)courage writers invite us into their conversations about Courageous Kindness! Join study author Becky Keife alongside Grace P. Cho and Lucretia Berry each week as they discuss the readings. Listen in on their conversation about Week One (and find all the weekly videos here):
Quote of the Week
Keep this quote in mind as you read Week 1:
Jesus doesn't mess around when it comes to how we're supposed to treat people — all people, all the time.
– Becky Keife in Courageous Kindness. Feel free to download this quote to share with a friend!
Reflection Questions
In the comments below, answer and discuss the following reflection questions:
When have you experienced the kindness of God in an unexpected way?
What holds you back from being kind? And what helps you to put on love and kindness even when you don't think someone deserves it?
Let's Pray Together
Father, thank You for loving me right where I am no matter what I've done. Thank You for filling in the gaps of my poor choices, defensiveness, and sarcasm with Your grace. Help me to understand the depth of Your love for me. Empower me to show that same love and kindness to the neighbors inside and outside my own walls today. Amen.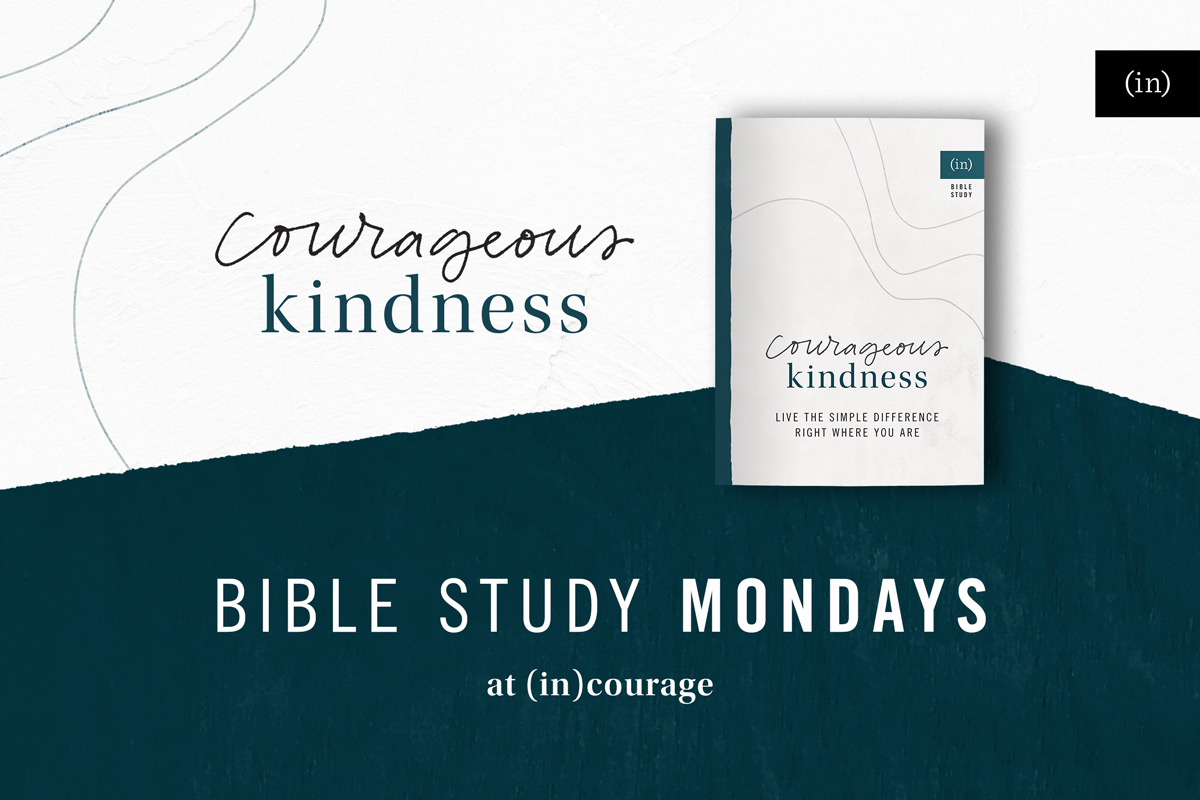 Click here to get a FREE week from each of our four Courageous Bible Studies and get free leader resources! Also, tune in each Thursday for a new episode of the (in)courage podcast and hear from (in)courage team members Anna & Joy, and writers Becky, Lucretia, and Grace as they all work their way through this study, right alongside you. Listen wherever you stream podcasts (or find all episodes here!)
Answer the reflection questions in the comments so we can discuss Week One together! Blessings as you work your way through Week One, and we'll see you back here next Monday to begin Week Two!
Leave a Comment