When I discovered essential oils in the spring of 2015 I was full of questions: How many drops should I use? What's the best carrier oil? Do I use this oil internally, externally, in the diffuser, or all of the above? I'm sure I made people crazy in my education groups because I didn't trust myself to try anything without specific instructions.
You see, I'm among the minority of people who actually reads instruction manuals. I don't just open a box or a bottle and try to figure things out on my own, I make sure I know what I'm doing before I begin. (My parents used to invite me over when they bought a new gadget so I could read the manual and tell them how to use it. True story.)
I was so afraid of doing oils "wrong" that it almost kept me from doing them at all. If there's one thing I can guarantee, oils won't help you if you don't open the bottles.
Eventually I realized essential oils are complex on a molecular level but can be simple to use, that individual oils can help with multiple things, and that some work better for me than for others. Everybody is different and every body is different. The oils that work best for your stress or sleep or skin may be different than the ones that work best for me.
God made both plants and your body, so it makes sense that they'd work together by design. You don't have to fully understand essential oils to use them because the oils know what to do even if you don't. God is the only one who completely understands them anyway.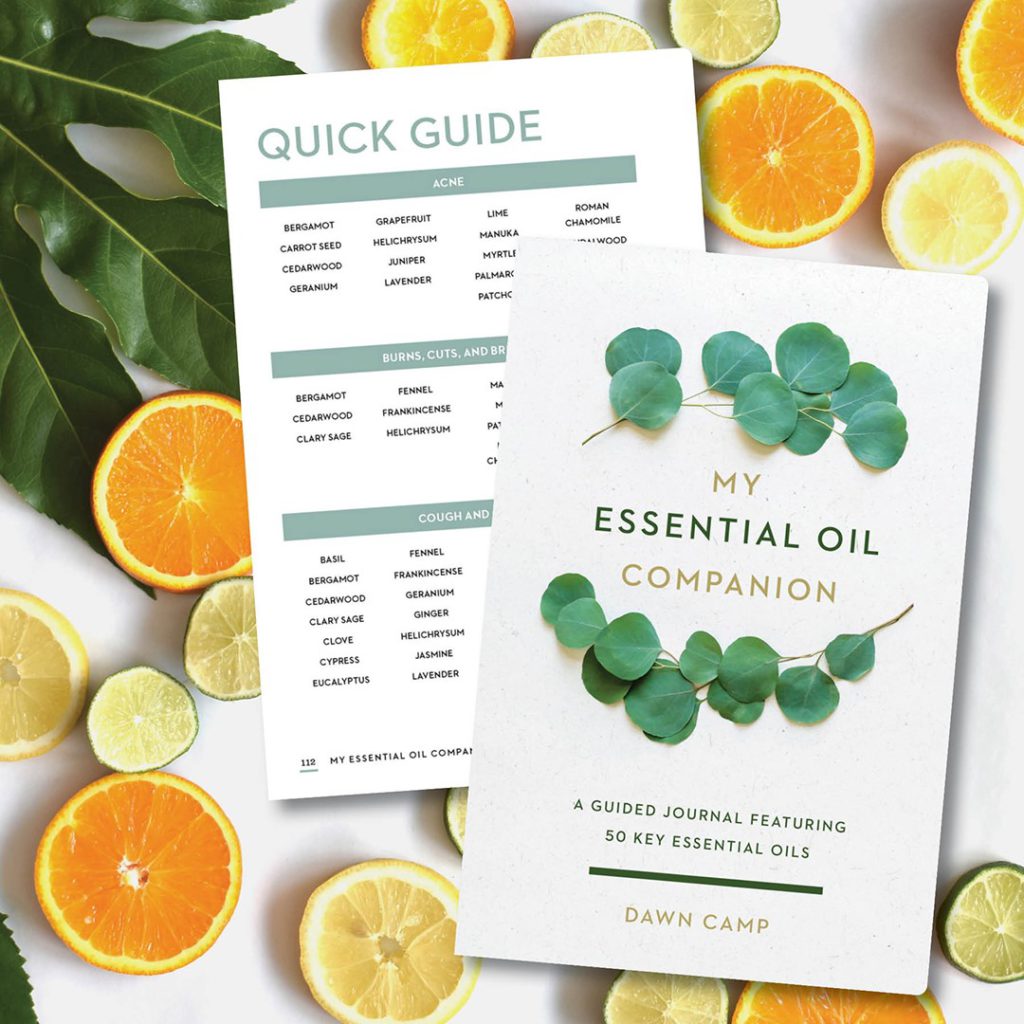 Maybe you've heard the buzz about essential oils, but you're not entirely sure what they are or how to use them. Maybe you, like me, have more questions than answers and would benefit from a good instruction manual to help you. If so, I designed My Essential Oil Companion and It All Began in a Garden to fulfill that need for both beginners and experienced users. These books will not only inform you, they'll point you straight back to God, the original herbalist, who created the plants themselves.
My Essential Oil Companion will expand your knowledge of fifty different essential oils and go deeper with journaling questions, tips, tricks, and testimonials, plus plenty of space for recording your personal notes. You'll love the handy quick guide, which will help you find the best oils for a particular problem in an instant, and you'll be awed by the user testimonials because God's provision is so good!
I hope this book truly becomes your essential oil companion, helping you discover and document both the wonders and uses of God's gift in nature!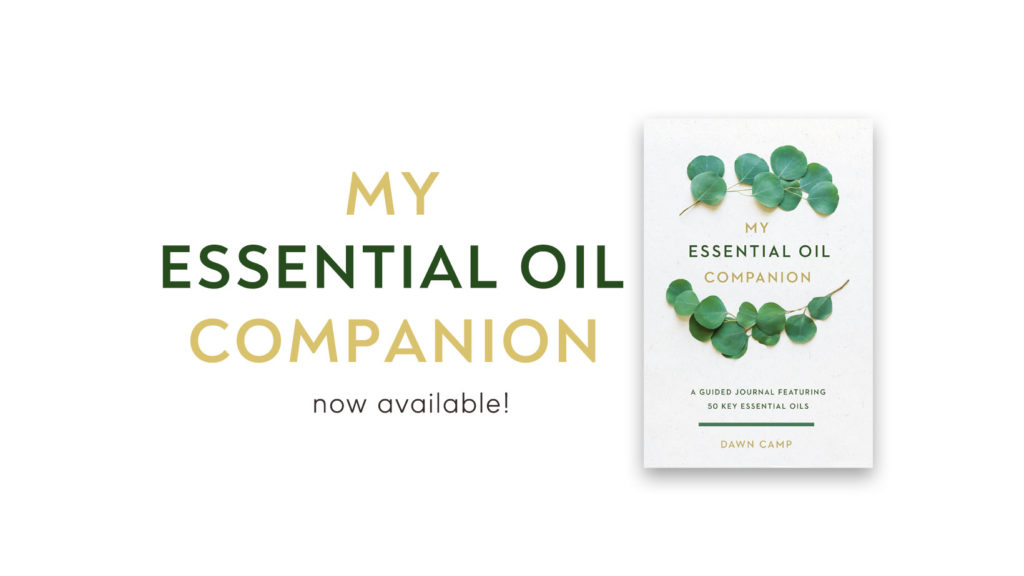 So fun, right? Well, good news — we're giving away FIVE copies*!
To enter, leave a comment on this article sharing your favorite way to use essential oils (or why you'd like to start using them), and we'll choose five winners.
Also, tune in tomorrow, July 28th, at 10:00 am central, on Facebook for a conversation with author Dawn Camp and (in)courage Community Manager Becky Keife as they discuss My Essential Oil Companion.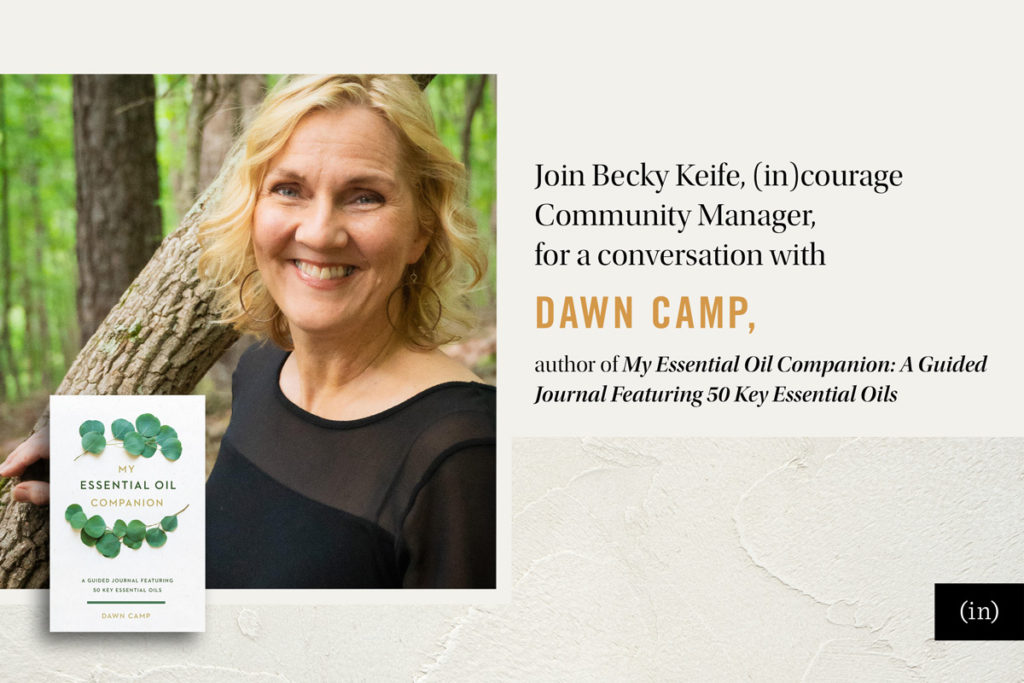 *Giveaway open to U.S. addresses only and will close at 11:59 pm CST on July 30, 2021.
Leave a Comment