Hi. My name is Anna, and I am a die-hard fan of physical, paper, hold-in-my-hands planners.
Yes, we use Google calendar for family calendar-ing and planning, but I still have a spiral-bound planner that sits on my desk and keeps my head in the game and organized.
I've had a paper planner since elementary school, and I've kept many of them too. Looking back through them brings me a sweet, bless-her-heart moment as I page through what I considered important enough to log.
School assignments, work deadlines, appointments for me, my husband, and my kids. Birthday parties, church, volunteering, events, sports, outings with friends, trips, and meal plans. I've kept track of most of my life in spiral-bound sheets of paper, the blank squares of the monthly layout beckoning while the lined weekly pages wait to be filled with to-do tasks. I don't get fancy with decorating or using tons of stickers — just my trusty, favorite black ink pen and the occasional sticky note or paperclip. And I log it all.
But then there was a global pandemic. It hit hard and fast and impacted every aspect of almost everything. Life as I knew it was cancelled, and I kid you not — I put my planner away in a drawer and closed it tightly so I didn't have to keep experiencing the pain of crossed out events. For a while, even meal planning was cancelled because my brain just couldn't handle the planning. Routines and habits went out the window, and it seemed as though our whole life was odd, off, and a little bit unreal.
I was knee-deep in survival mode, and every inch of it was reflected in my sad, crossed-out, stowed-away, old planner.
One day, when things were still closed and life continued to be weird and kind of scary, I bought a new planner. I grabbed a pen and started filling in times for my kids' distance learning classes, online library story times, church committee meetings on Zoom. I made a dentist appointment and wrote it down. I made a meal plan.
And with each stroke of my trusty black pen, filling in blank lines and empty squares, I felt like I was taking a stand against the hopelessness of the pandemic. It wasn't the same as before, but it was something and I was doing it.
Filling in my planner became my act of trust and defiance.
I found that as I used my paper planner, I was able to begin rebuilding my routines and habits. They may not have been steps toward lofty goals, big dreams, or even inspiring ideas, but I was able to wash my face and brush my teeth every night. I started filling my water bottle regularly. I made one meal plan, then another, and another. I read the Scriptures on the planner pages (DaySpring planners like this one include Scripture!). I built up and added onto each small habit I'd re-started, using my planner to keep track.
Although it was filling up with very different activities and nothing was yet "normal," I no longer wanted to shove my planner into the back of a drawer. I let it take up its spot on my desk again. I was grateful to have anything at all written inside, thankful to be clawing out of survival mode and proud to be courageously returning to habits and routines.
When everything was vastly out of my control, God used a planner to give me some direction and joy.
By Anna E. Rendell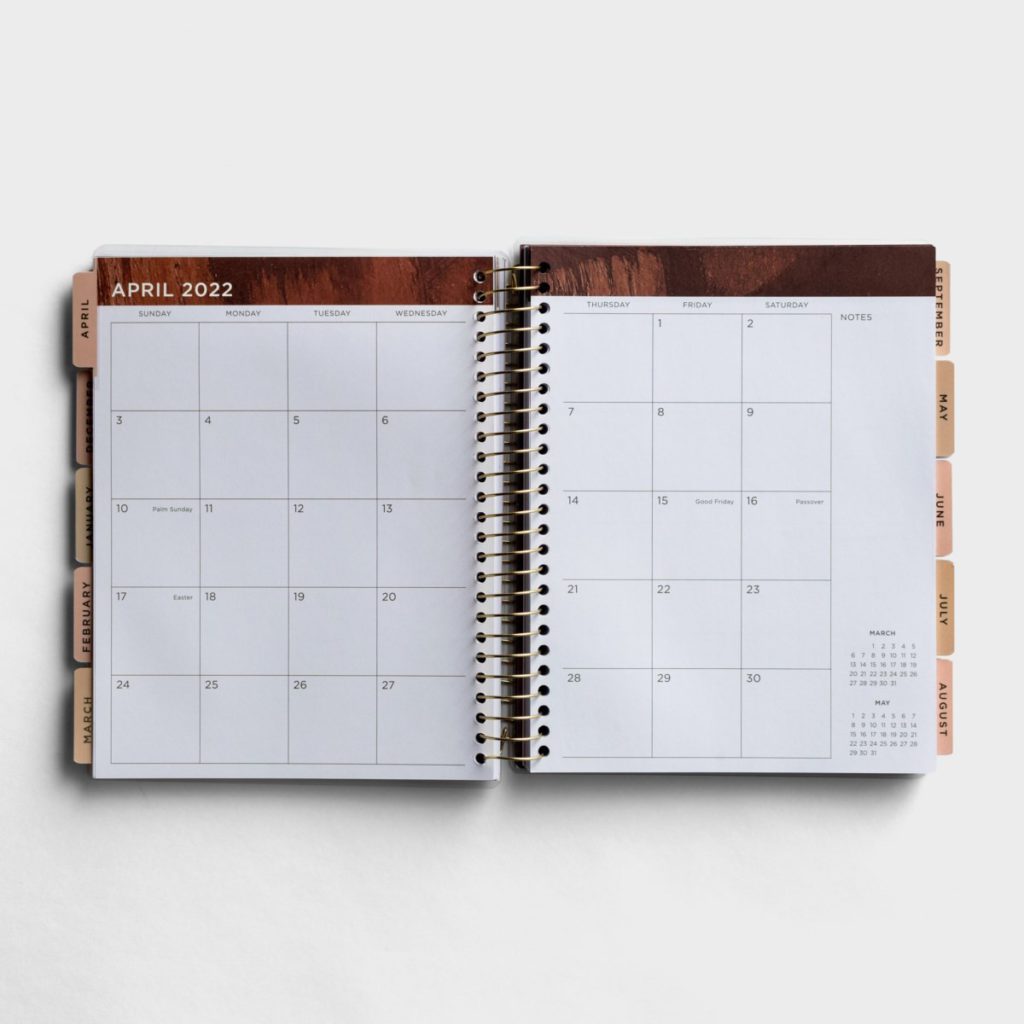 What if creating the life you long for doesn't hinge on the huge decisions you might face but on the daily habits you have the power to make? How do we make sure our ordinary days add up to joy, growth, impact, and change? By cultivating a life of small, courageous daily habits, which is simple to do with our Courageous Habits Planner!
Each month in the Courageous Habits Planner, we introduce a new Courageous Habit. Rather than a one-size-fits-all recipe, these habits are intended to help you assess areas of personal and spiritual growth you'd like to focus on, and then implement new patterns in your life that will lead to lasting and life-impacting change. In addition to a new habit each month, you'll also find an inspiring weekly verse and place to track your habits. Make it personal, friend! Only you can decide what new habit is right for you right now, and writing it down will help you practice it today and remember it tomorrow!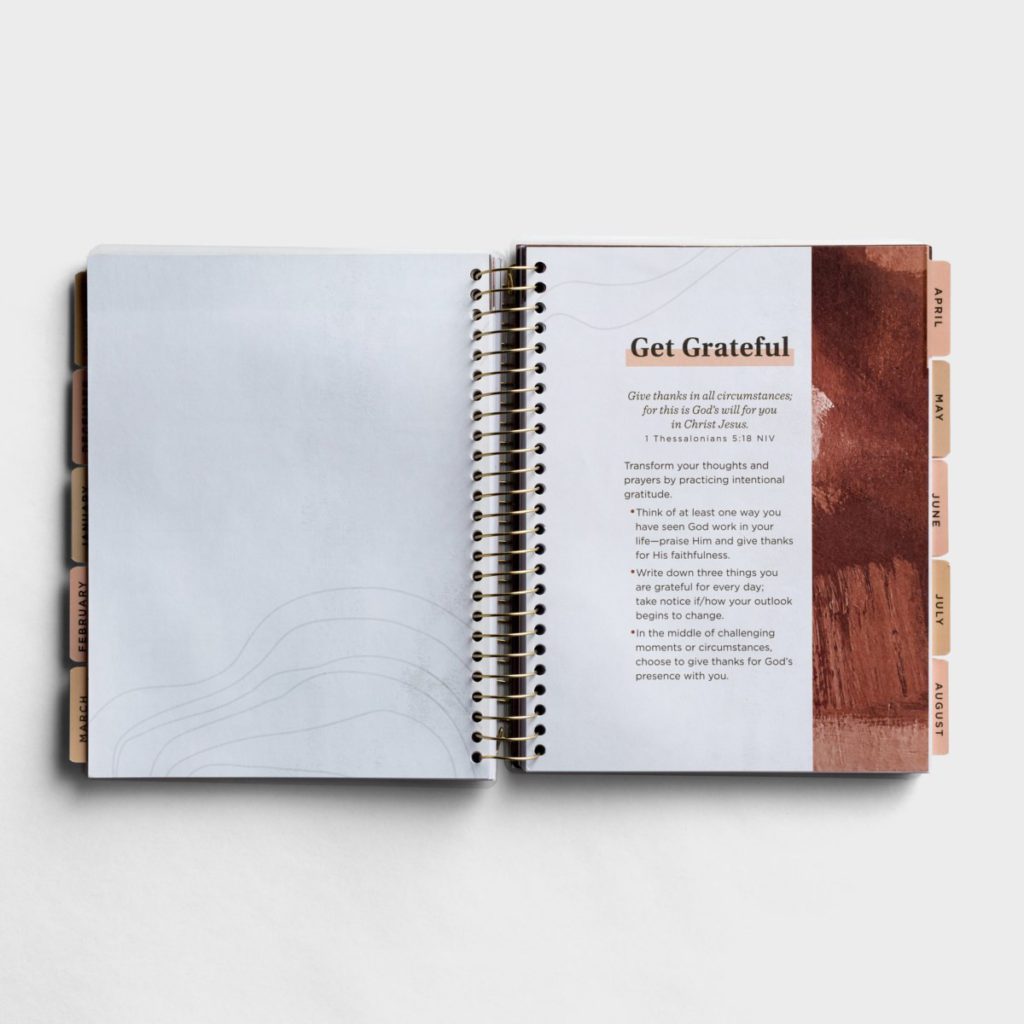 At (in)courage, we know real transformation doesn't come by our own strength. Real courage to get through a hard day or busy season or even an amazing year doesn't come from just gritting our teeth and hustling harder. True courage comes from God's unwavering presence. God-given courage paired with a commitment to cultivate small habits has the power to make our days and months meaningful with personal growth. Start now with the Courageous Habits Planner!
And to help, we're giving away THREE (in)courage Courageous Habits planners!
Just leave a comment on this article telling us about your experience with or love for paper planners. We'll draw three lucky winners.
*Giveaway only open to US addresses and will close at 11:59pm on June 4, 2021.
Leave a Comment