Christmas break starts today for my kids.
The excitement is electrifying. Kids and Christmas just go together.
It's time for hot chocolate and Christmas lights. Carols and nearly Christmas Eve candles.
It's time to do something for someone else.
This Christmas we will give to those who can't give back. We will empty ourselves of time and resources because that's how we get full.
That's how we will find the heart Christmas this year.
But it hasn't always been this way for our family . . .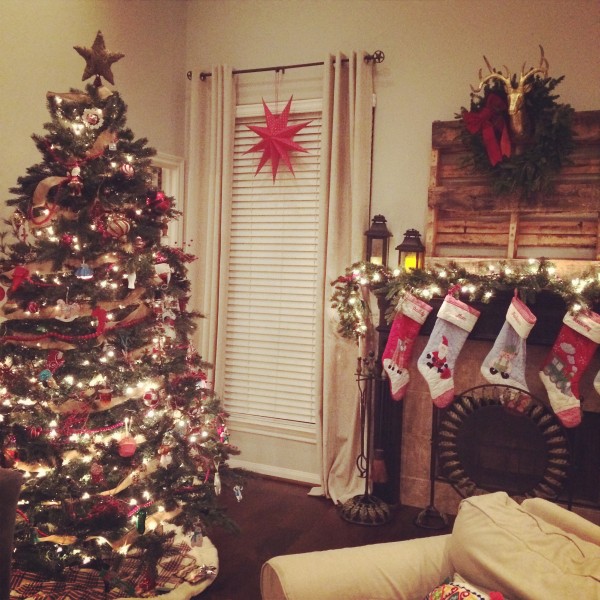 I'll never forget the Christmas morning when my kids were six and four years old and there were piles of presents under the tree, dozens for each of them. I didn't feel it was excessive because I was an organized deal shopper and had gotten most of the toys on sale months before. I was as excited as my kids, and I couldn't wait to see their faces as they opened each gift in delight.
But it didn't really happen that way. It was a blur of grabbing and tearing into gifts, and within minutes the room looked like a tornado had ripped through it. I watched my kids go from one gift to another, hardly taking the time to even remove all the paper. With piles of opened gifts and still more to go, they actually seemed tired from the exertion of opening so many.
There were some gasps of delight here and there, but with a room full of stuff, I don't think I've ever felt emptier.
The nagging feeling stayed with me the rest of the day. I realized what bothered me that morning wasn't just about having more stuff; it was about getting more stuff. And it was my problem, as much as my kids'. Maybe more.
Early in our marriage, Terrell and I didn't have a lot of money, but I couldn't imagine not opening gifts on Christmas, so we saved $100 to spend on each other. I shopped and searched and bought Terrell five gifts with the money.
On Christmas morning at his parents' house, the extended family opened their gifts to each other, but I didn't see any for me from my young husband. Meanwhile, he was opening his fourth one from me . . . a used Rook game off eBay. (It seemed like a good idea at the time.)
The gifts were all opened and Terrell gave me a sly look. I was trying not to cry. He went over to the tree and pulled off a papier-mâché ornament. He opened the ball to reveal a beautiful pearl necklace inside. When he put it around my neck, I said thank you — and then I went to the bathroom and cried. I was so disappointed that I only had one gift from him under the tree.
Oh, boy. I had a lot to learn. I didn't just want something; I wanted more. And when I became a mom, this attitude spilled over into my early parenting. I wanted my kids to have more, the best. I wanted them to have it all, too.
My buy-in to the notion that I needed more of the best for myself and my kids didn't satisfy me. Its pursuit actually left me feeling emptier than when I had less. Things didn't begin to shift for me until a couple of years later, when I traveled to Kenya, Africa, with Compassion International as a blogger. It was there in one of the world's largest and poorest slums that I began to see my life and my own entitlement in light of how the rest of the world lived. It shook me to the core and flipped a switch inside me that made me stop and reevaluate what was happening.
Entitlement didn't start with my kids. It began with me. I entitled them because I was entitled.
I saw just how big the world was — millions and millions of people, moms and dads with kids, just like my family, only they didn't seem to be entitled to anything, not even enough food for the day or clean water to drink. I realized how small I was. I saw my glaring selfish tendencies and my spoiled nature, and I wanted to live differently. I don't always know how to combat the struggle against entitlement in my life or home, but I need to try.
And as uncomfortable as it sounds, parents who want less-entitled kids have to be less entitled themselves, and parents who want to raise more grateful kids need to start by living more grateful lives.
I learned the hard way that having more doesn't always mean being more. There are some holes that stuff just can't fill.
This Christmas, no matter what's under your tree, remember the key to a full Christmas comes when we allow the Gift of Christmas — Jesus — fill all the empty places in our soul and lives.
[linebreak]
Share on Twitter:
A full Christmas comes when we allow the Gift of Christmas — Jesus — fill the empty places in our soul. {Tweet this!}
Leave a Comment