"Aren't you tired?" she asked over pizza while our kids giggled around us in the booth. "I mean, you're a mom and you have a busy life, you write and have Mercy House and now you've added Fair Trade Friday to your plate."
Good friends ask hard questions.
I think about her question and stifle a yawn before I answer.
"Yes. I am. Tired."
Good friends give honest answers.
I thought about my hectic day of car lines and deadlines. I remembered the early morning wardrobe drama and the tears over a lost library book and then the very full day across town serving refugee women in my city.
After a long pause, I answered, "I spent the first 30-something years of my life wavering between the pain of the past and chasing the American Dream and I was always asking God the same kinds of questions — to help me, to heal me, to give me more of something.
"But when I changed the question to, "What can I do for you, God?" instead of, "What can you do for me?" He answered.
"When I stopped trying to fix my problems and tried to help others fix theirs, God helped me. He healed me. He gave me something deeper and more fulfilling than I could have dreamed. I'm overwhelmed and tired, but I don't want to live any other way."
If I had to name a regret in my life—it would be this: That I didn't discover the breathtaking beauty of serving others sooner.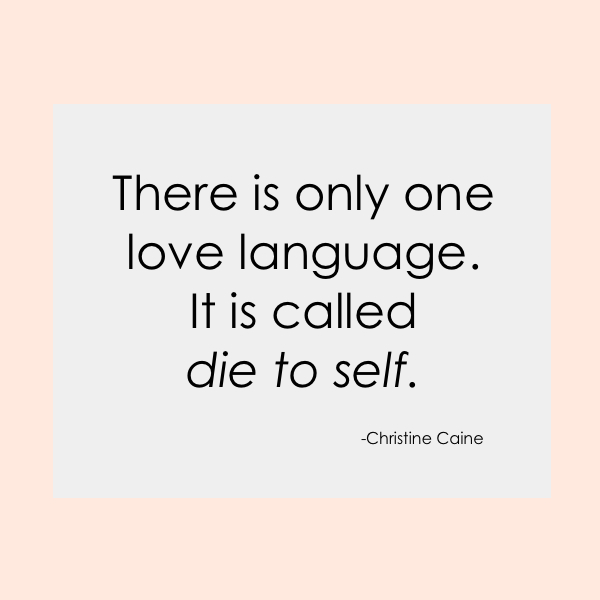 It's not only helped other people; it's helped me.
God doesn't just want our good works. He wants our good works because of our faith. We can't separate the two. We serve, we give, we look past our own problems and help others–not because it makes us good people, but because we are compelled to love others as He first loved us.
Life can be hard. Unfair. We carry hurts and pain from others, we watch those we love suffer. We wonder why?
And sometimes we live there and never move past our pain.
God can handle our questions and we shouldn't be afraid or ashamed to ask them. But some answers won't be known until we are face-to-face with God and some hurts won't be healed until we let them go.
We can always name a trial and a hard place. But when we look past our own pain, and help someone in theirs, we see we aren't alone. We can step back and get a different perspective and sometimes that view leads to gratitude. Sometimes it leads us to healing.
And often it's the answer we've been waiting on.
by Kristen Welch, We are THAT family
Leave a Comment