There might be a laundry pile taunting you.
There might be a to-do list screaming at you.
There might be a sink filled with dirty dishes mocking you.
There might be a teenager's room frightening you.
There might be a cranky preschooler hanging onto her favorite parent's leg.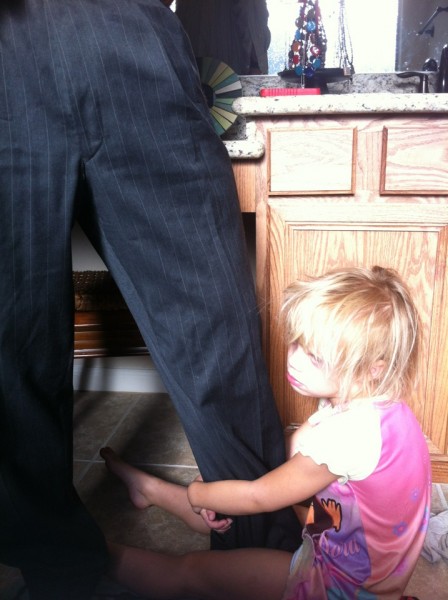 There might be all of the above.
Because life is messy. It can be hard and unfair. It can be brilliant and beautiful. It can be all of these at the same time. But no matter what kind of mess you're staring down today, you can say yes.
God doesn't wait for us to perfect our life before He asks us to obey. He doesn't wait for us to have it all together, to clean up our act, to finally arrive before He asks.
I didn't know where my yes would lead. We never do. And I never expected it to change my life. But it always does. I didn't believe I was enough–good enough, smart enough. I'm not. But He is.
Don't wait to do what God is telling you. And if you don't know where to start–
Start with yes.
Say yes in your mess (your sink, your laundry, your life) today. Because where you are today-is an important place.
I've spent the last year spilling my story onto the pages of this book. It's not for "just moms" because there's no such thing. It's for everyone who has a yes inside them. It's for women who would like to get their life just right before they feel like they can do something for God. It's for those who are sick of stuff and the weight of the American Dream. It's for those who wonder if Jesus is enough. It's for those who have stopped dreaming. It's for the broken.

But mostly, it's for Jesus, not the sparkly one, but the one who rescued me, the Savior who urged me out of my comfort zone into wild obedience.

I wrote it for His glory and for all those brave enough to say yes with me.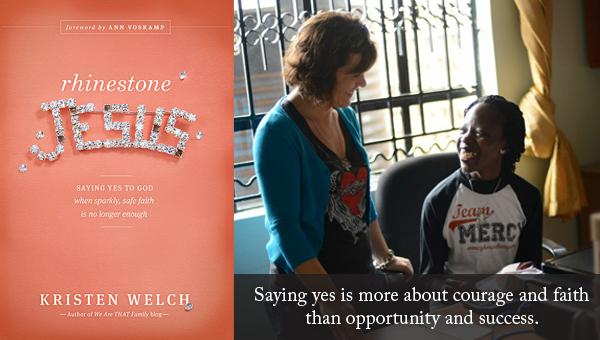 Say yes.
It's the most significant thing you can do today.
Leave a Comment