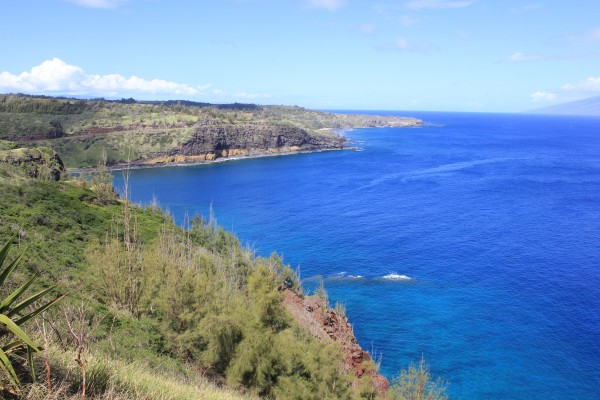 I had a deep tissue massage overlooking the Pacific Ocean. I nearly jumped off the table when the therapist got to my left leg. I didn't even know I had pain until she pressed deeply into the muscle with her elbows.
And then I was very aware of the tender place.
I sucked in my breath and asked her to push deeper. It hurt terribly, but I knew pressing the tight muscle would actually loosen it.
A few months ago, my pastor said these words: "God presses on people where they hurt the most. He pushes the painful nerves in our soul because they draw us to Him."
The truth is I don't like pain.  I don't like discomfort.
But just like you, I've had my share of hardship, struggles and pain. The reality is Jesus pushes on the tender places for our good.  
Endure hardship as discipline; God is treating you as his children. For what children are not disciplined by their father? 8 If you are not disciplined—and everyone undergoes discipline—then you are not legitimate, not true sons and daughters at all. 9 Moreover, we have all had human fathers who disciplined us and we respected them for it. How much more should we submit to the Father of spirits and live! 10 They disciplined us for a little while as they thought best; but God disciplines us for our good, in order that we may share in his holiness. 11 No discipline seems pleasant at the time, but painful. Later on, however, it produces a harvest of righteousness and peacefor those who have been trained by it. Hebrews 12:7-11
Turning into the pain and asking God to show us the troubled spots gives us depth and makes us more like Jesus. He allows it–not to hurt us–but to ultimately heal us because we are more apt to seek Him when we are hurting.
When Christ pushes on our vulnerable places–the valley of depression, the abiding loneliness, the dark fear, the need to control–it actually creates a deeper intimacy with Him.
I limped away from that massage table and was even a bit sore the next day. But a few days later, my leg wasn't tender at all. We all have painful places in our heart, wounds from other people or from hardships in this life.
We have a couple choices: we can talk about how much we hurt or pretend we don't at all. Or we can let Jesus massage the pain away and ultimately allow our weakness to make us stronger.
When He presses in, lean into Him. He can redeem our pain and create something beautiful from it.
by Kristen Welch, We are THAT family
Leave a Comment