By now you might recognize the bright, glowing faces of Mercy House.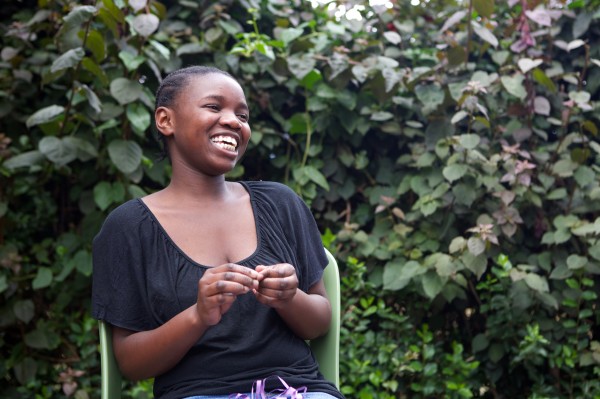 These precious girls and their babes are the literal poster children for miracles and God-sized dreams.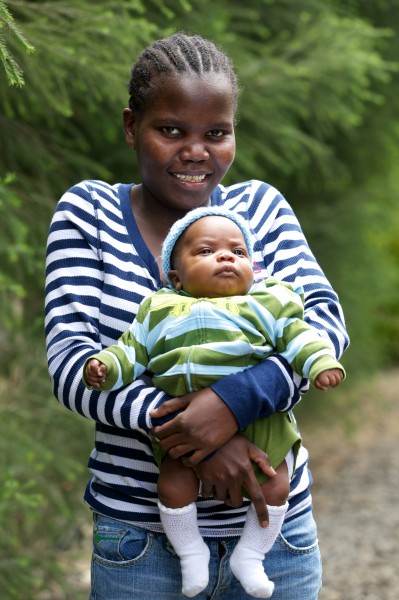 But there are countless faces you and I don't know. I've never seen the face of the mother who writes the $25 check every month that pays for the clothes and shoes the residents wear or the mom who balances her budget and decides her family can give $10 that will buy a bag of charcoal to power the jika (outdoor stove) to prepare a huge pot of beans because the electricity is out again.
I wouldn't recognize the family that sacrificed a vacation to give $1,000 to pay for a c-section or the dad who gave a donation in his pregnant wife's name at Christmas that made three counseling sessions possible for our new traumatized girl. Or the mom who invites her children to think of others:
"While trying to teach my girls that not everyone in the world is as blessed as we are in the USA, I asked them to pick out toys and clothes that we could sell and donate the proceeds to a good cause. My girls are 3, 6, and 9, and they did a wonderful job helping with the sale. I gave them a few options to choose where to donate the money. When I got to Mercy House, they were horrified by what had happened to the girls who now live in Mercy House (I only gave them a brief overview). They immediately wanted to give the money to Mercy House."
I don't know the hundreds and hundreds of faces who make a maternity home in Kenya possible for pregnant girls who had no other options. But I know that every small gift has mattered. Not only has it offered hope and fulfilled the vision of Mercy House, it's changed the giver.
"We've learned that our small gifts and support, when combined with others' small gifts and support, can create a HUGE difference. 12 girls rescued, 12 babies saved. This is just amazing to us. Daily, our kids ask about 'our family in Kenya.' They look for ways to give to The Mercy House. Being a part of this journey helps us give our kids a wider, more comprehensive worldview. And it opens our eyes, too.

When we see the newest pictures of Precious and how big she's growing or sweet Esther and how her insecurity is being transformed into confidence right before our eyes…well, I don't know how to put that into words. We're excited to be a part of The Mercy House family. So long as The Mercy House is rescuing people in the name of Jesus and showing them the love of God, the Goodwins will be standing by their side, supporting every move. We love watching God move in Kenya and work through The Mercy House!" ~ Lindsey Goodwin, monthly donor
"God called me to mentor young mothers-to-be. I thought I would actually BE doing the mentoring/teaching, but God's ways are bigger and better and more amazing than mine. My support (with so many others) allows those He has called in Kenya to physically be with these amazing young women. I love seeing the transformation of these lives because God is working around them, in them and through them. Lives have been forever changed. And those babies are so cute!!!

Being part of this story has opened my eyes to many things…to the plight of young girls everywhere, to the reality of a slum, to the far-reaching impact that one person's obedience can have. This story has deepened my faith in the miracle-working God I worship and my heart is more tender." ~ Carol Darden, monthly Mercy House donor
The face behind Mercy House looks a lot like Kristen Howerton's of Rage Against the Minivan:
I may not recognize all the faces behind mercy, but God knows everyone. He sees. And your gift of love, no matter how small, makes a difference.
Phase 1 of (in)Mercy is over halfway there and the 24 residents and six staff members will be able to ride to church and doctor's visits, to the market without taking multiple trips in a new-to-us van!
Mercy House doesn't exist in Kenya because of large government grants or big corporate donations. It rescues and loves the least of these because of you.
Stay tuned for Phase 2.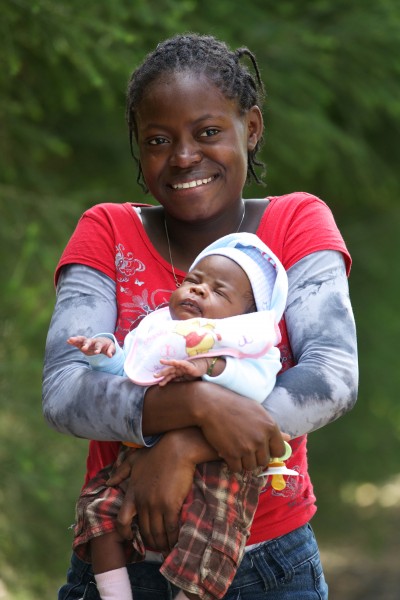 Leave a Comment