Jennifer De Groot co-authored That Works for Me! with Kristen Welch. She lives in Western Montana with her hilarious husband, preschool-aged daughter, and infant son. She makes frequent trips to the library and her in-laws' candy store, but her current passport is empty.
***
When I was a senior in high school, I went to Europe. My class and I took a guided tour through an absurd number of countries, led by an energetic, red-headed polyglot named Francesca. I loved waking up, eating a continental breakfast (with Nutella, of course), and lumbering onto the tour bus. Each morning the elderly bus driver greeted me with, "Ciao, Bella." Sometimes Francesca would narrate as we drove through the countryside; other times she'd hand us off to a museum tour guide who was an expert in his field.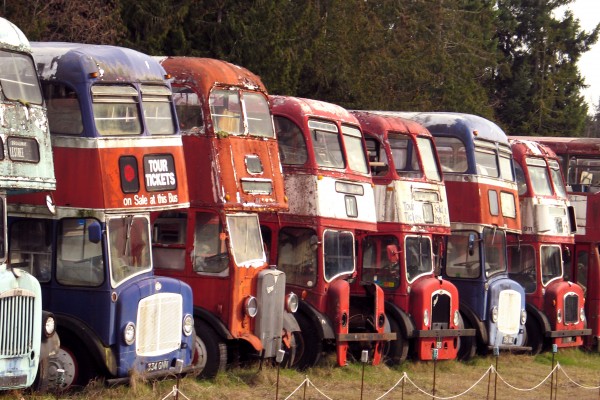 I still have great memories of that trip, but when I became a stay-at-home mom, I wished for a practical tour of modern homemaking. I knew I wasn't the first mom having trouble with the transition.
I knew I was onto something when I found the Works for Me Wednesday blog carnival. Having seen the Mona Lisa didn't help me finish my dishes any faster. Reading posts from Works for Me Wednesday did.
When Kristen and I started working on this project, we looked at over 50,000 hyperlinks and wondered, What if we put together an ultimate blog tour guide to the best information that's been posted? What if we could help other women save time, money, and energy with proven tips?
As we found these nuggets of wisdom, we kept thinking how nice it would have been to have this information back when we started out as young women, brides, and new moms.
We call our tour That Works for Me! It includes over 800 tips in 24 very practical homemaking categories, from organization to gifts to gardening. Although we provide a synopsis of each tip, we couldn't offer the tour alone. We joined forces with over 300 bloggers for their expert advice. No one blogger had it all figured out, but collectively, we knew a lot.
Since this is a self-guided tour, we wanted to make sure you didn't get lost, so all of the posts are obsessively organized and hyperlinked for easy access. You can visit the links in any order at your leisure — and return to them whenever you wish.
We wanted to make it affordable, so each e-book costs $8, less than a day's pass to the London Underground.
Despite where you are in your journey, there's a little something in here for you.
If you're just starting a family, check out the Baby section. If you're trying to build your blog, read some Blogging tips. If you're going on a trip soon, see our Travel links. If you're only able to dream about a vacation right now, we have a recipe for homemade Nutella (Tip 712) and a romantic way to start saving (Tip 304).
Although we hope you join us, none of the posts we included are proprietary. The information is all out there in blogland, just as you can explore the streets of Europe on your own. We're just offering you the tour experience.
The tour bus is waiting for you. Ciao, Bella.
By: Jennifer De Groot
Leave a Comment