I closed my computer and smiled. Joyful.
Skyping with our Mercy House staff in Kenya is part of my weekly routine and some days we deal with very hard issues. But today was full of great news and it was hard not to feel content with all God was doing.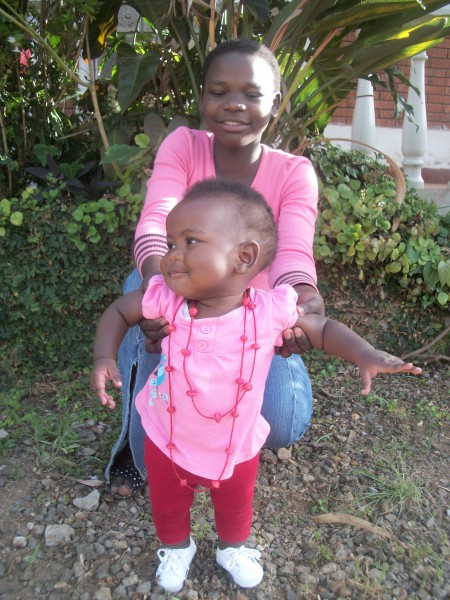 It was time to pick up my kids from school, so I shifted back into Mom mode. I sat down at the familiar picnic table and waited for the bell to ring. The other moms, mostly acquaintances, were talking about their Spring Break plans just days away. I listened. And the more I heard their elaborate plans of lake houses, ski trips, and Disney vacations, the quieter I became.
Someone asked me what we were planning. Two hours before I felt good about our decision to stay home and do nothing. Relax and just be together. And now, as I said it, I felt a lot less, um, joy.
I mentally reminded myself that my hubby doesn't have vacation days since we use them to go to Africa in the summer and pretty much any vacation money we save is for the same trip.
The conversation around me skipped to gorgeous craft rooms and dining room makeovers and microdermabrasian.
And I found myself silently wishing the school bell would ring before I started comparing my craft box to their craft rooms. I absentmindedly touched my face and wondered if I was a candidate for a chemical peel.
Who am I anyway?
Just like that, a heavy cloud hung over me and my perspective shifted to all I didn't have.
How can I go from being joyfully content  one minute to feeling sorry for myself the next?
Comparison is a killjoy: it will steal every ounce of contentment in your heart. It will rob you of perspective and leave you feeling empty.
When I compare my clothes, my house, my life to others, I always end up shorthanded. Comparison leaves you feeling defeated and unworthy. Comparison kills joy.
I found a quiet place at home (okay, I hid in the garage while my kids ate Popsicles in the backyard) and I had a serious talk with myself. I stared at the picture above and my perspective returned. I asked God for forgiveness and I rested in the contentment that comes from being okay with yourself.  I'm chasing God, not this world.
Now, this isn't about dream vacations or cute craft rooms, or any other item or event in this world. There's a time and season for all of it (except I'm not so sure about skin peels. Ouch). It's simply about being content in all things.
We can all find people to compare ourselves too. Prettier, richer, better people.
But nothing snatches away our joy quicker.
Instead of comparing our lot with that of those who are more fortunate than we are, we should compare it with the lot of the great majority of our fellow humans.  It then appears that we are among the privileged.       -Helen Keller
True contentment is found at His feet. It is joy unspeakable.
Keys to finding true contentment (and keeping it!):
Perspective:: We compare by nature, but often to people whom we perceive have better lives. The grass is always greener mentality will only leave us feeling like bad gardeners.
Gratitude:: I find joy in being thankful for all He has given me. Even if sometimes it's smaller and not as fancy as others. True joy is a reflection of a thankful heart. And in Him, I have it all–everything that matters.
Recognition:: Every good and perfect gift comes from our Father from God.
Joy is what happens when we allow ourselves to recognize how good things really are.   – Marianne Williamson
Don't let comparison steal your joy. Join me in defeating this enemy today!
by Kristen Welch, We are THAT family
Leave a Comment