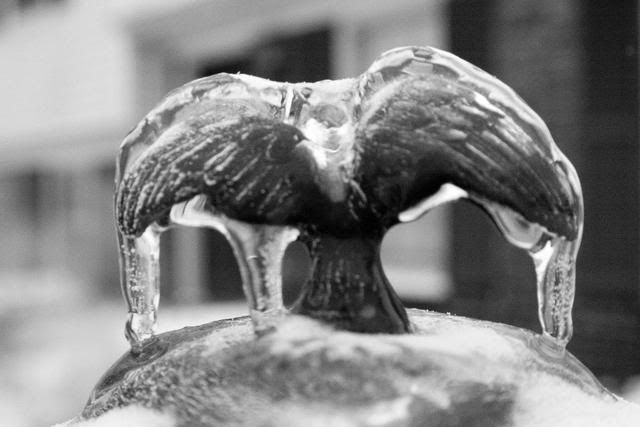 Six times I sat down to write. Each time I got back up, frustrated and irritated.
Almost daily I write posts for my own blog. Sometimes it's harder than others to get the words out, but I always write something. Each time I've attempted to write this post, my words falter and my mind goes blank.
I want it to be perfect. You never get a second chance to make a first impression.
Allowing my fears and insecurities to hold me back, I've stuttered and stalled and stopped.
It's not just with this post, either. Any writing opportunity I'm presented with, I turn away from. I'm not ready. It's not time. Maybe later.
Excuse after excuse keeps me from giving it a try. And then I question God on why nothing is moving as quickly as I'd like.
If I wait until it's perfect, until I'm perfect, I will never move.
The same goes for our Christian life. One of my favorite songs is the old hymn, "Come Ye Sinners." There's a line that hits me square between the eyes every time: "If we tarry, till we're better, we will never come at all."
There's something in us that wants to put our best foot forward, to impress people with our knowledge and skills, to not fail. We forget that it's not about us.
The Bible says that God uses the weak and foolish things of this world. His process makes sense; all the glory goes to Him.
What if Noah would have said, "God, I'm not really very good at building boats. Maybe you could wait until after I take a course on woodworking?"
Or Abraham and Sarah, "God, we're not ready to be parents. Yes, I know that it's been 75 years, but couldn't we take a few parenting classes first, read a couple of books?"
God used David to slay Goliath — talk about imperfect opponents.
All throughout scripture we find instances of God using the broken, the misguided, the weak to fulfill His purposes in history.
So, instead of shutting down the Word document one more time, or backspacing through all the words I poured out, I choose SEND – Go.
Here I am Lord, send me. Even though I'm imperfect.
By Melissa Brotherton, Abide
Leave a Comment