"What are you doing?!?!" I yelled across the room.
My two-year old son was mixing play dough colors again! How many times had I told him not to mix colors? I was already having a rough morning, complete with a migraine. I sighed as I lectured him on the importance of keeping each color separate and good as new. "Do you understand?" I agitatedly asked him as I separated tiny pieces of clay.
I looked into his big, sad, blue eyes, and my heart sank.
What was I doing?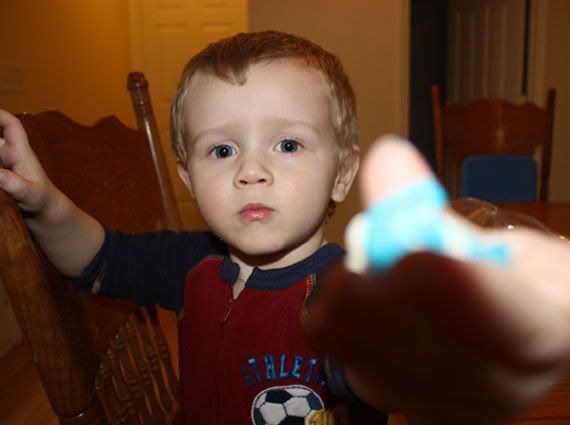 Don't get me wrong. There is certainly a time to discuss rules, respect for property, etc. but I completely missed the point this time.
Completely.
All morning my son had been playing happily at the table, humming to music, molding a beautiful creation while enjoying the feel of the soft dough under his fingernails. I had ruined it. All because blue mixed with white – just like the Creator had mixed soft white clouds in his perfect, blue skies.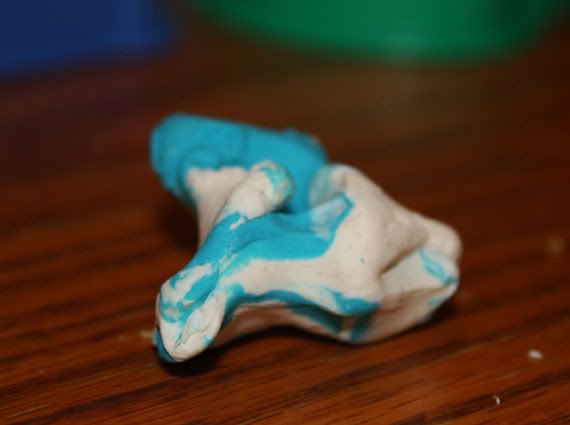 Where was my focus? Some silly clay? Or this beautiful child who would one day be a man and use His hands to create great things and provide for his family?
"I'm so sorry", I said as I looked into his disappointed eyes. "I was harsh, and I apologize. Your creation is beautiful, and I want you to create whatever you dream."
You see, friend, when I make mistakes and "mess up", when I blur the lines between what I know I ought to do and what I actually do, or when I just plain sin, God doesn't condemn me, and yell out "how many times have I told you?!" He graciously holds out his arms and forgives me. He leads me in the way of life and refocuses my eyes on what is important — His face.
I want to share that example of love with my precious son. I want him to feel the Father's love and to know that His grace picks up our messy pieces, all of our mistakes, and our "boo boo's" and cleanses us with the blood of His only Son.
He molds us into something beautiful by His power and love. He creates in us a new heart that is far more beautiful than we could ever imagine.
I had to admit that the mixed colors made a more beautiful heart than ever before, and I am so thankful for second chances and for God's unfailing, patient love for me.
"Create in me a clean heart, O God; and renew a right spirit within me." ~ Psalm 51:10
By Melanie Moore, Only A Breath
Leave a Comment