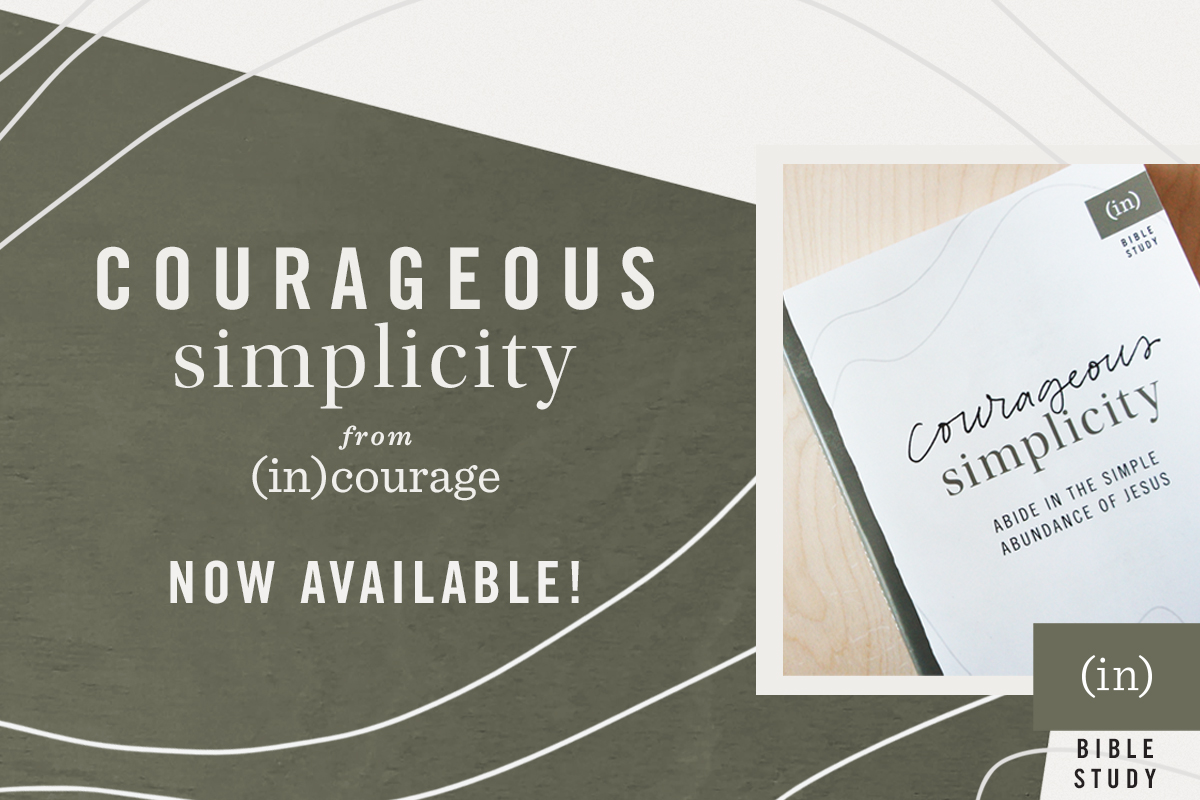 Here are your FREE Leader Resources!
Downloadable Leader Guide
Click here to download the PDF leader guide. This includes everything you need to lead a small group through Courageous Simplicity Bible Study. There are icebreaker questions, prayers, discussion questions, and more! This guide + your copy of Courageous Simplicity is all you need for a wonderful Bible Study experience!
Discussion Videos
Here are the accompanying conversations for each week of the Courageous Simplicity Bible study. These discussions are between (in)courage writers Becky Keife, Grace P. Cho, and Dorina Lazo Gilmore-Young. They work their way through the study together, chatting each week about what courageous simplicity means to them.
Those links will play each video individually. You can also find all six videos + a promo video together in a Courageous Simplicity playlist on YouTube.
Promotional Graphics
Download this set of graphics that feature the book and an invitation to join; use them to promote your Courageous Simplicity Bible study! Just find and download the image(s) you want, then upload to your social media, email newsletter, or even text it to a friend or group. There are several versions and sizes available, including landscape for Facebook and emails, vertical for Instagram stories, and square for Instagram feeds.