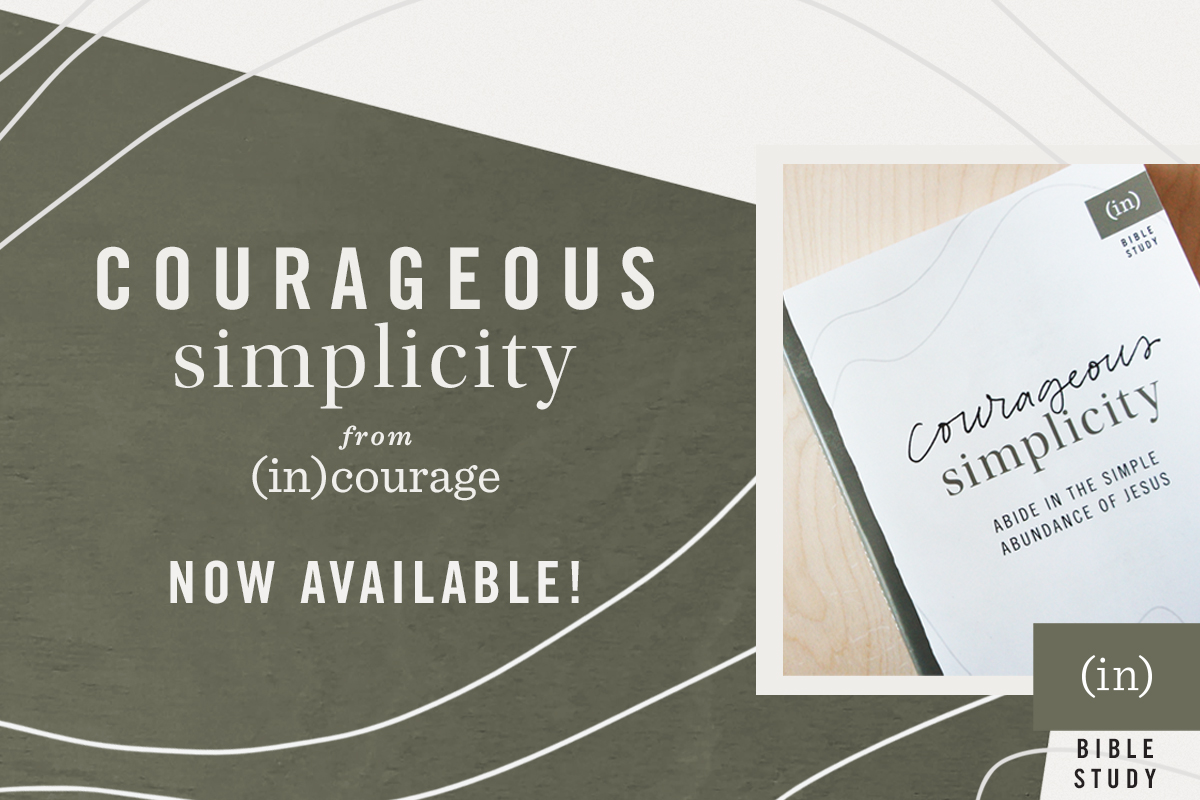 Courageous Simplicity: Abide in the Simple Abundance of Jesus is about learning to fix our eyes and our lives on Jesus Christ. On our own, we can't do enough or be enough. With God, we have everything we need. This study will help you release control of what frays your soul and will lead you to true refreshment. As you train in the spiritual practice of simplicity, you will discover the God who loves you lavishly and wants to show you how to live with a heart open and surrendered to His presence. We'll learn how to abide in the simple abundance of Jesus.
Listen in and learn more about Courageous Simplicity from (in)courage writers Becky Keife, Dorina Lazo Gilmore-Young, and Grace P. Cho:

Get a FREE week of the Courageous Simplicity Bible Study!
THANK YOU.
Your first email is on the way.
* PLEASE ENTER A VALID EMAIL ADDRESS
Signing up will get you the free week and occasional emails from (in)courage. You can opt out at any time.
Find the Courageous Simplicity Bible Study where Bibles are sold, including:
Interested in leading your personal small group through the Courageous Simplicity Bible study? Get your FREE leader resources!